In this blog, we will cover building a lead scoring model & conversion rate optimization. In addition, you will be able to better understand a sales pipeline from nurturing those leads to eventually making sales.
What is Lead Scoring?
Ask yourself a few key questions about your sales and leads:
Does your team have more sales leads than it can follow up with?
Are your "leads" often not qualified or fit when contacting them?
Could your sales process be made more efficient and effective?
Here is a quick question to understand the context of Email optins, free download and more interactivity with assets to be fully leveraged efficiently to bring impactful results for lead generation.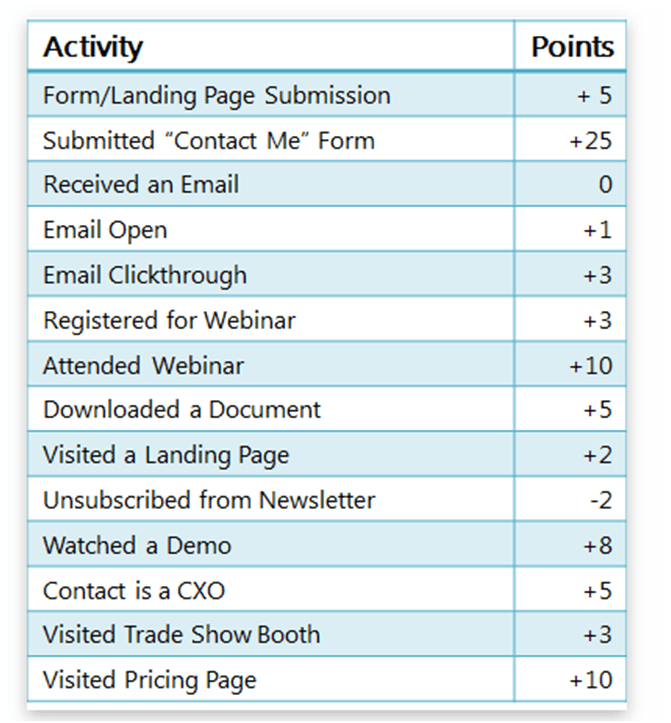 Sadly, many companies lack strategy for conversion rate optimization to identify the leads that are sales ready and struggle to identify prospects that are conversion ready.
Check this lead scoring model that tell you How to Create Scoring Model on the basis of open rates of emails. You can see the activity they performed and the score lead was given based on that performed activity. (interest and level of engagement with the web pages, software, landing page)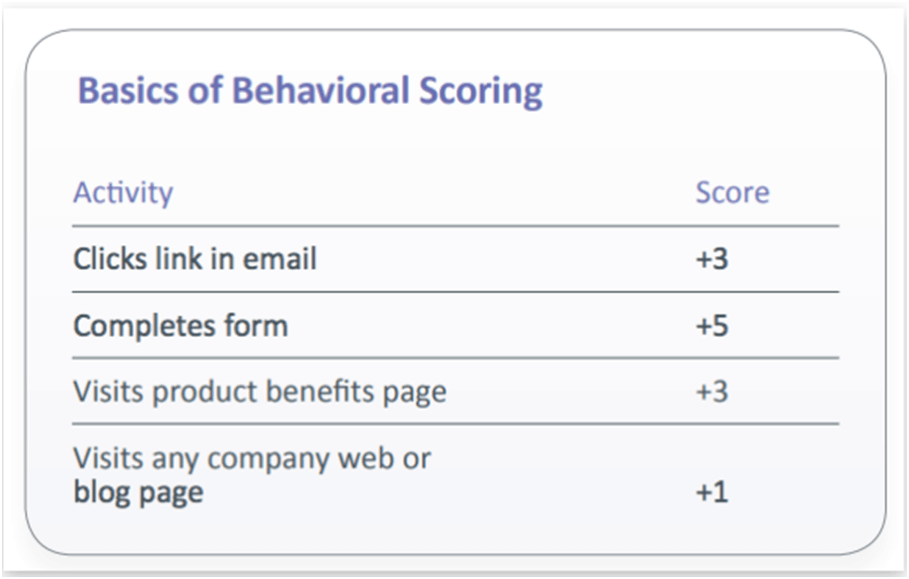 You have already started a link-building project for a company that has performed all the basic free site submissions and is now working on the outreach part of link building.
However, after getting the basics done, you have started to experience those emails falling on deaf ears. You are not getting any response after sending out over 20 emails (all relevant and tailored, of course).
You are reaching out to articles that list competitors' sites that share industry news and influences. Now you have started to wonder and want a fix to this question.
Identify Ideal Prospect (High Lead Score)
Does "cold email" work for link building anymore, or did something shift in this area of marketing that has been completely missed?
How would one go about marketing a free web tool for users? We have experience with Neil Patel's SEO tools, Ubersuggest, and Hubspot's social engagement calculators.
Here are some do's that you can do to ensure that the recipient cares about the email you sent them. Cold emailing can bring impressive results and approach digital marketing when you know how to do it the right way. In Addition, using this imaginative approach makes it easier to write authentic and personal emails.
Associate Point With Lead Activity
You can boil down your lead-scoring model based on demographics and activity. This scoring system for identification of qualified leads seems to be a win for your business, a win for your sales team to bring ROI for the company by connecting meaningful relationships with right prospects
Targeted Newsletters, CPC and Open rates
Now let's understand what CPM to charge for a geographically targeted newsletter?
For instance, a newsletter with about 2000 subs (growing by 50-100 per day). In Addition, an email is being sent to 5 events happening this weekend in the city on a designated day for 600k inhabitants.
The open rate is around 50%. What's a good CPM for your list to charge advertisers? It represents the amount advertisers pay to publishers for the extent of visibility they obtain. As a result, there is a need to create an end-to-end strategy for reaching out to 5k accounts this quarter via email marketing.
Define Sales Readiness with Engagement Rate
Connect in a meaningful, relevant way and don't be pushy or fail to provide significant value. Send A Personalized Email From An Individual and let your company identity and your personality shine
Keep it short, easy, and actionable. Alleviate your audience's pain or give them something they want. It takes more work because you have to research each person you are emailing, but it also pays off in much higher returns
From prospecting to closure, the key is that you need to plan it without those emails landing in spam or getting dropped/bounced. B2B setup, HRs, and Finance heads are the people you want to reach. So, it's identifying a problem that they either know or don't know they have. Then explain how you can solve it.
The first email can be set up as an introduction. The second one is a follow-up. Consider giving away white papers, research reports, and templates for free. Next, establish yourself as a credible solution. Finally, end every email with a "call to action."
What is the CAN-SPAM Act?
The CAN-SPAM Act established rules that give recipients the right to easily request that a business stop sending them emails and outlines penalties for violations. For CAN-SPAM, they need to subscribe first, and then you have to give them the option to unsubscribe and all that stuff.
What does an email have to include to be CAN-SPAM compliant?
Now that we know that US law is very stringent when it comes to the online user's privacy. CAN-SPAM requirements include: Not misleading to the recipient. All emails must accurately represent the sender — individual, brand, or company — and a clear, non-deceptive subject line. For example, an eCommerce company cannot insert "eBay, Etsy or Daraz" as the "From" name unless eBay, Etsy or Daraz.
It is not appropriate to collect emails for prospecting, but what if you found their email on their website, say google maps, yelp, or some other business directory, LinkedIn and Social Media.
All of these are sources where they didn't give anybody "direct permission" to message them, which implies that having email online on purpose on any social media, e. g. or somewhere accessible, doesn't qualify for "indirect permission".
Conclusion
Lead scoring is an important part of conversion rate optimization services—an effective mechanism for automated nurturing and determining their sales readiness for nurturing campaigns. We hope this article has helped you to identify the lead's maturity and how you can structure your lead scoring model. Each company is different, and their prospective buyers will take different actions and have different attributes that make them stand out as qualified leads.
We can help you with specific sales/marketing content. Need any help to know how much do google ads cost ?