Design mockups and prototypes for startups and SMEs with a front-end framework that meets your business needs
Soft Stings proves competitiveness with responsive mobile app design service. Certainly, mobile adaptive design approach is well-suited for different screen sizes. We apply front end framework front end framework for modern websites (bootstrap). Addtionaly, apply media queries to your layout sets us apart from the competition. Afterthat, we take complete responsibility for web design service that are one-of-a-kind. Moreover, tailored to make your site mobile friendly. Meanwhile improving the way it looks on different screens. Most importantly, we ensure typography is readable on mobile devices.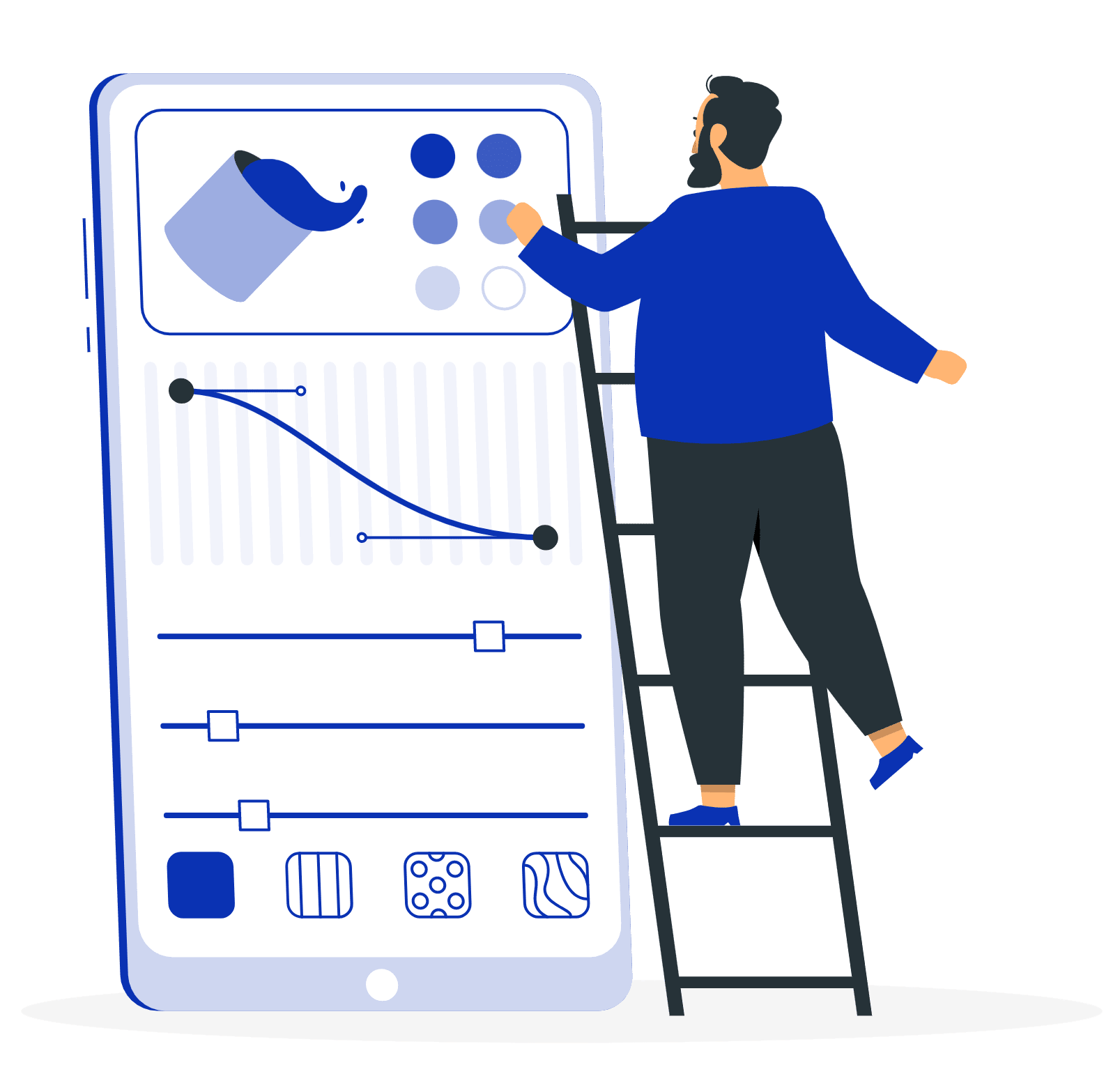 Responsive Mobile App Design
Customized ideas with straightforward mobile app and web architecture solutions. Likewise, Soft Stings digital mobile app design agency concepts are considered to be the product of a team, allowing you total control in software application design phase. Most importantly, for mobile app design our designers create design flows. Subsequently, we aim to increase the visitor dwell time. As a result, you see a firm's identity with depth of research for responsive web design. Our creative team collaborates with developers to insert code into pre-defined grid system. Therefore, web design service include modular approach. In conclusion, you get pre-design, design and development. Hence, you get the support with design mockups of your app.
UX Prototype for Mobile App Design
Similarly, we're here to help you not just while you're working on your project, but until you're satisfied. Thereafter, we ensure responsive web design as outcome of design mockups. We'll take care of your project by understanding your target market and end-user needs. Then, mobile app design strategy without disturbing our clients' finances. Team integrate crucial functions on app's visual design features. Thus, finally meet design goals for client projects. Call now to get mobile app design in phases and sub-phases with a prototype. In conclusion, see and feel the app.