Are you interested in learning eCommerce copywriting tips & how to boost an e-commerce site's conversion rates?
So you're at the correct place.
Need an e-commerce agency service to increase your store's sales? Reach out to us
With these insane techniques, we'll teach you how to increase the conversion rate of your online business in no time…
Do you know that e-commerce companies' most recent average conversion rates were 1.53 percent? (As of February 2022)
How's yours doing? Are they high? Or low?
If it's below the average line, go ahead because our share strategies will greatly boost the conversion rate of your eCommerce store.
Even if it's higher, we are sure you'll be able to raise it even more.
Are you ready for the sky sales, then?
So let's get started.
Copywriting for e-commerce
Each phrase brings to mind a unique emotion, and it has been noted that using words carefully might increase someone's desire to buy from you.
Well, that's how copywriting works.
Refining the content could double sales of your product pages or any other parts of your online business. Yes, twice.
Let's get deeper into the "eCommerce Copywriting Tips".
Warning:
 Scroll at your own risk. Worthy tips are below.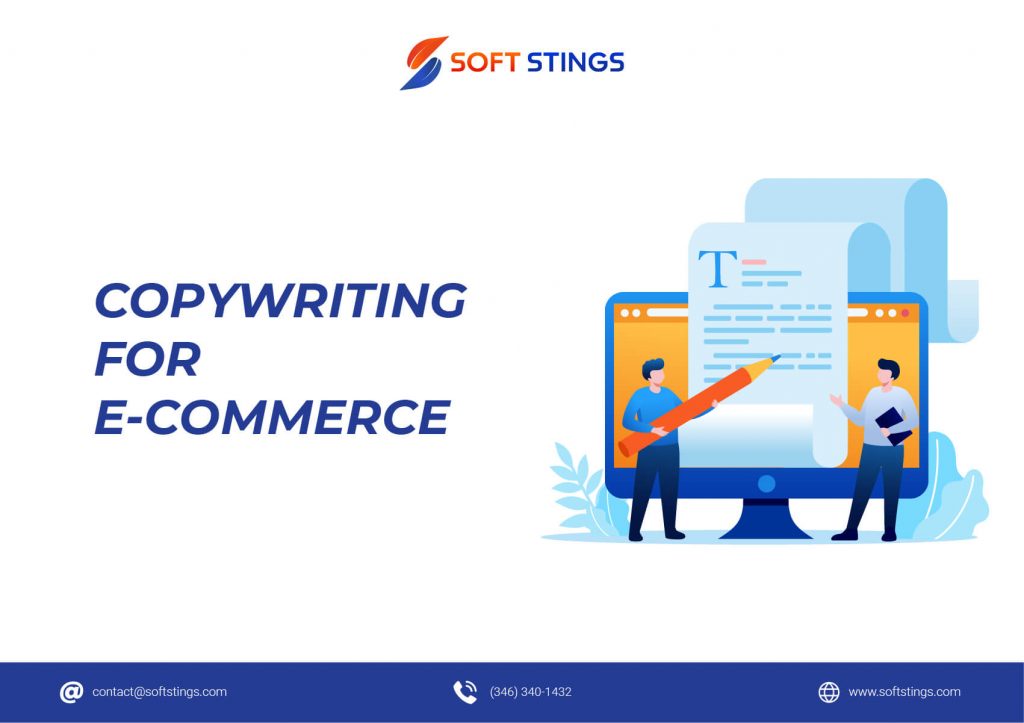 Convert the features into a benefit.
Remember, these eCommerce Copywriting tips mainly focus on the benefits of writing a product description.
You will be surprised to know how many brands failed to utilize this technique, costing them fewer conversions than others.
So, what do we deliver by the term benefits?
So, benefits are the gains a person will achieve by purchasing your product.
Let's say the perfume's aroma and packaging are its characteristics.
Therefore, the advantages would be lifelong memories and the best present.
Do you see the distinction?
P.S.: Visit Nike to see how skillfully they transformed the attributes of their products into advantages if you want a better illustration.
Use compelling calls to action.
If you want your customers to purchase your goods, read carefully.
Do you know what we just used?
"It is a call to action."
CTA is very important for your e-commerce store if you want better conversions.
Normally, the CTA we observe in the stores is like this:
"Add to cart."
But the variations that we advise you to try are:
"Buy Now"
"Purchase now"
"Shop"
Every page on your e-commerce shop needs a call to action button. By thinking about each goal, you can create a CTA accordingly.
Squeeze the sales funnel.
The main purpose of any e-commerce business is to create ease for its customers.
The sales funnel consists of:
product page
cart page
checkout page
Do you know a thumb rule that specifies the customer should reach the checkout within three to four clicks?
So, the main thing is, how can we optimize the sales funnel?
Let's begin with the product page.
How to optimize a product page?
You can optimize the product image by simply following these things.
1. Product photo
We prefer you to use a high-quality product image that creates a good visual impact on the visitor on your page.
2. Descriptive information on the product
Include every detail about your product in the description area; as stated earlier, convert the features into benefits.
3. Pricing: According to our suggestion 
show the original price with a slash with the new sales price of your product.
4. Clear add-to cart button
Now, renew your sales copy, product images, etc., and BOOM! Observe the Skyrocket conversions…
Optimize your cart page.
The next step is the "cart page," where the customer adds the product to their cart.
If we check the Amazon page, it gives us the best example of optimizing the page.
The Amazon cart page clearly showed the price or the subtotals with the number of items in red.
Have you checked this before?
Checkout page
The final border or step in case you have some hard cash in your pockets.
Some of the best practices of check out page that we can learn from Amazon's checkout page are:
P.S.: We use the term "Amazon" more often to give you a better visual of better optimization practices. (Now, you can continue to scroll).
Some of the best optimization practices that you can learn from Amazon's checkout are:
On Amazon, saved payment and shipping methods make the process easy and quick.
They offer extra promotions to drive more revenue.
Have you ever tried giving promotions?
An overall estimate on the cart page includes tax and shipping charges, so the customer knows how much they will pay.
What are your comments on the strategy mentioned above being used on Amazon? Especially point number 3.
In a nutshell
You're mistaken if you think increased traffic is proportional to revenue generation.
It is because you can also increase conversions with the existing traffic.
At last, do remember the tips mentioned above, especially the optimization of your page's sales funnel, which is essential to increase conversion rates.
Need an eCommerce Copywriting Tips service to increase your store's sales? Reach out to us 
Bonus tip
 Do you know that most consumers waited to purchase until the discount was available?
So, make sure to have a discount code on your platform, whether 2%, 3%, or 5%.