In this blog, you will find valuable information on creating a user flow diagram for each screen when designing a mobile app design.
You will explore some insights on creating wireframes, choosing the design patterns, color palettes, creating mockups, creating mockups, creating an animated app prototype, and asking people to test it.
You will find a lot more information on incorporating feedback and then eventually performing touch-ups to the mockups to have the final screens ready to begin coding.
Let's get started with android app design.
Introduction to Mobile App Design
Everybody nowadays has been addicted to screens. Therefore, there is a sudden surge of internet users using mobile applications for various needs.
The mobile app is a fundamental need for medium to large enterprises. For example, an app related to banks has incredible features such as biometric authentication, e-statements, funds transfer, and customer support. 
Restaurants and hospitals even have an application of their own to retain and increase their customer base.
Currently, the number of worldwide smartphone users is 2.53 billion. However, by 2021, the estimated number will be as high as 2.87 billion.
Usability and Response Time
Almost half of the world's population is using mobile phones for their daily work. The application's usability and quick response make it easy for users to utilize apps. As a result, apps have replaced newspapers, TV, radio, and even such tools as Photoshop!
Therefore, the app's interface design has to be made with the utmost precision. It is the design functionality that sets the pace for the users.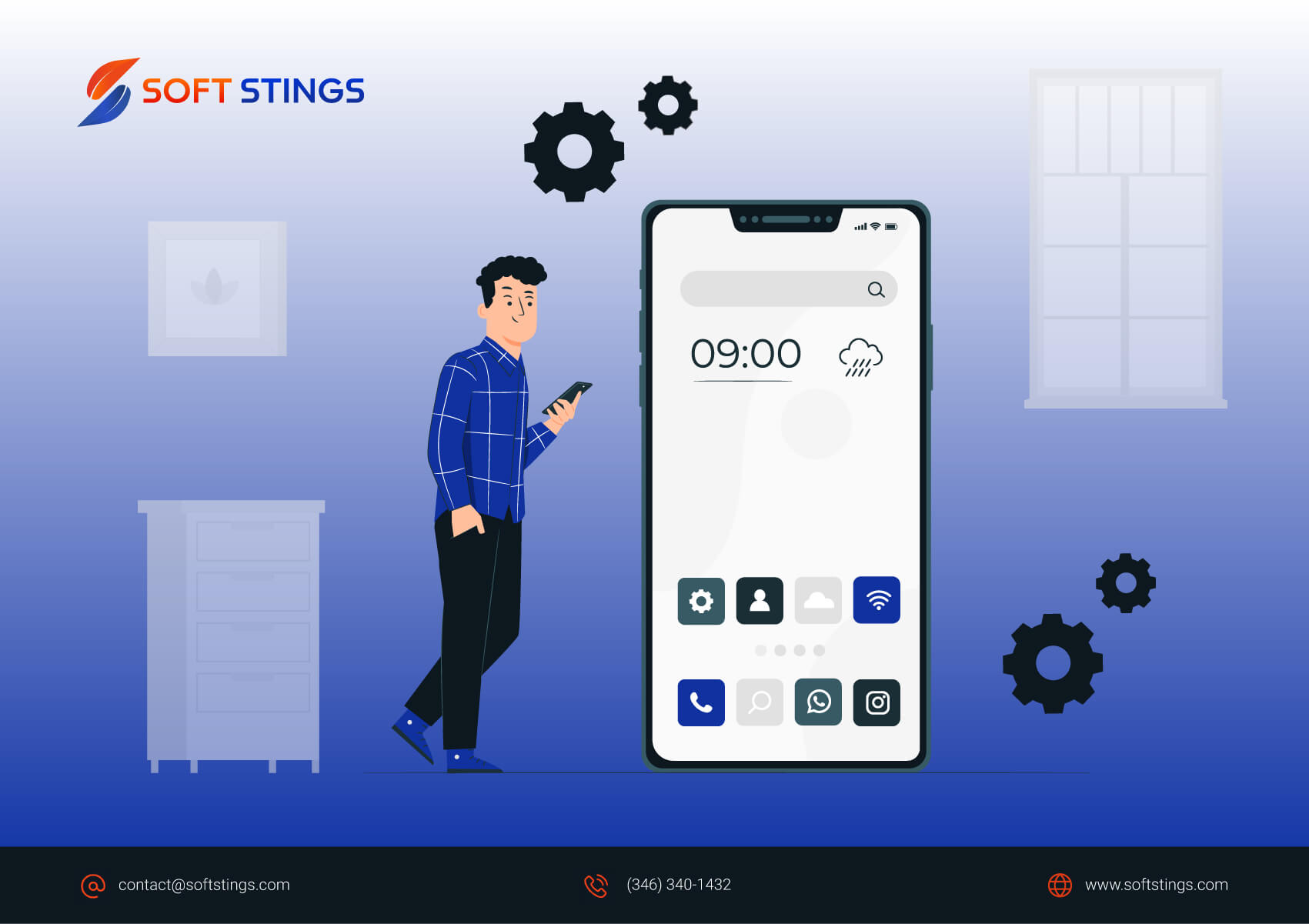 Importance of App Interface Design
The main role in an application is UI/UX design. The mobile app UI design is responsible for how the app looks, how it responds, and how it functions. We need the application to be attractive, have many operations, and fast response.
Of course, there will be bugs initially, but you should always update it so that it gets better with time. The focus of the software engineer should be on detailed UI analysis. Some of the points why it is crucial to develop a good interface app design include the following: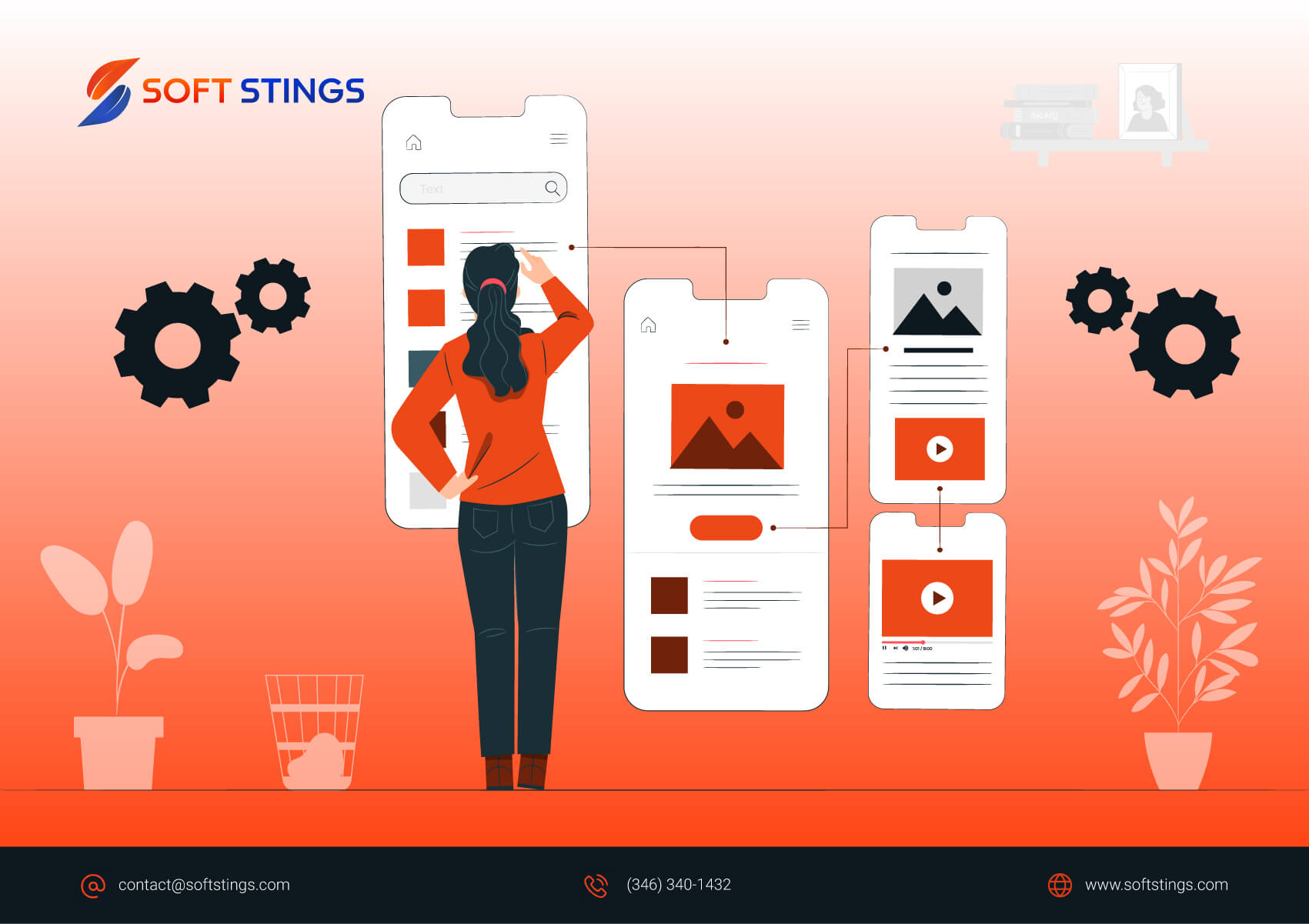 Detailed UI Analysis
Once you develop an app, your work is not finished. Your work has just started. You will get feedback from users (some good and some bad). Do not ignore those comments because they have used your new app and know what is good and what is not. You can use them as guide points when designing a mobile app interface.
Please reply to your customers, make changes in the mobile interface design, and get back to them. This way, it will be a win-win situation for you and your clients. Also, it would help if you had a detailed analysis of your users' demographics, age range, etc., to make it user-friendly.
Simplification
The awesome mobile user interface design will simplify the process of using the application. Most of the applications have multiple utilities making it difficult for the users. The mobile app aims to make things easily available and simpler.
The great interface adds to this simple process. Also, when you want people from different age ranges to be a part of the app, you need to present the app straightforwardly. Then, they should be able to use it effortlessly.
Sketching an App
The first step is sketching the app design. First of all, you need to create a usual flowchart to understand better how people are using your application. It allows designers to see how various app screens are interrelated and serve a goal that is intended. Further, a UI designer or full-stack developer needs to design every screen separately to meet the required functionalities and provide the best user experience.
Onboarding
Next, you need to check whether users allow sending them notifications since they are an important part of a user onboarding experience. We recommend investigating competitive applications and exploring how other designers have created onboarding for their audience. User onboarding may also include short explainer videos, in-app tips, and a quick illustrated guide displayed right after the first introductory screen.
Home Screen
Usually, sending notifications to app users to their home screens is necessary. Thus, home screen design is the next important step. Finally, we advise spicing it up with elements like stats, charts, progress bar, timer, animated heroes, etc. For instance, a progress bar may showcase the user's completed lessons from the course and those ahead if it's a language learning application.
Also, you must figure out a way out for the people who are left-handed too. Finally, the interface must be consistent for everyone.
After all this planning, designing and developing, you will reach a phase where you will have a prototype in PSD format ready to be tested.
Conclusion
You may also create a mockup using an app interface design tool as well. All the functions like easy navigation or simple touch should be kept in mind while designing.
At soft stings, we design apps that can delight customers? May you contact our sales team to discover all peculiarities of iOS and Android user interface design? Get an expert opinion on creating an excellent mobile app design, android app design, designing peculiarities for various operating systems, and providing the best tips on how to design a mobile app.