Front End Web Development Projects
In this blog, we will talk about getting hands-on experience with front end web development. Learning to code is always exciting and fun for everyone, and when it comes to stepping into the programming world, Front end development comes into play.
Undoubtedly, most people start with the easiest thing HTML and CSS. You can easily master front end development by cloning the most popular ones like NETFLIX, Paypal, and Microsoft.
The truth is that cloning one or multiple of these websites will eventually improve your CSS and, hence more drastic learning of front-end development.
Here's a thing. A lot of analytical thinking comes with cloning websites. Immerse yourself into Front End Web Development Projects for more and more analytic skills as you break down designs from larger to smaller components. Every beginner's coding journey in the front end starts with these two basic building blocks, and you need to be creative when designing a beautiful application.
You can build many frontend web development projects, but a quick run-down of a few fast projects with high impact! Let's dive straight into it.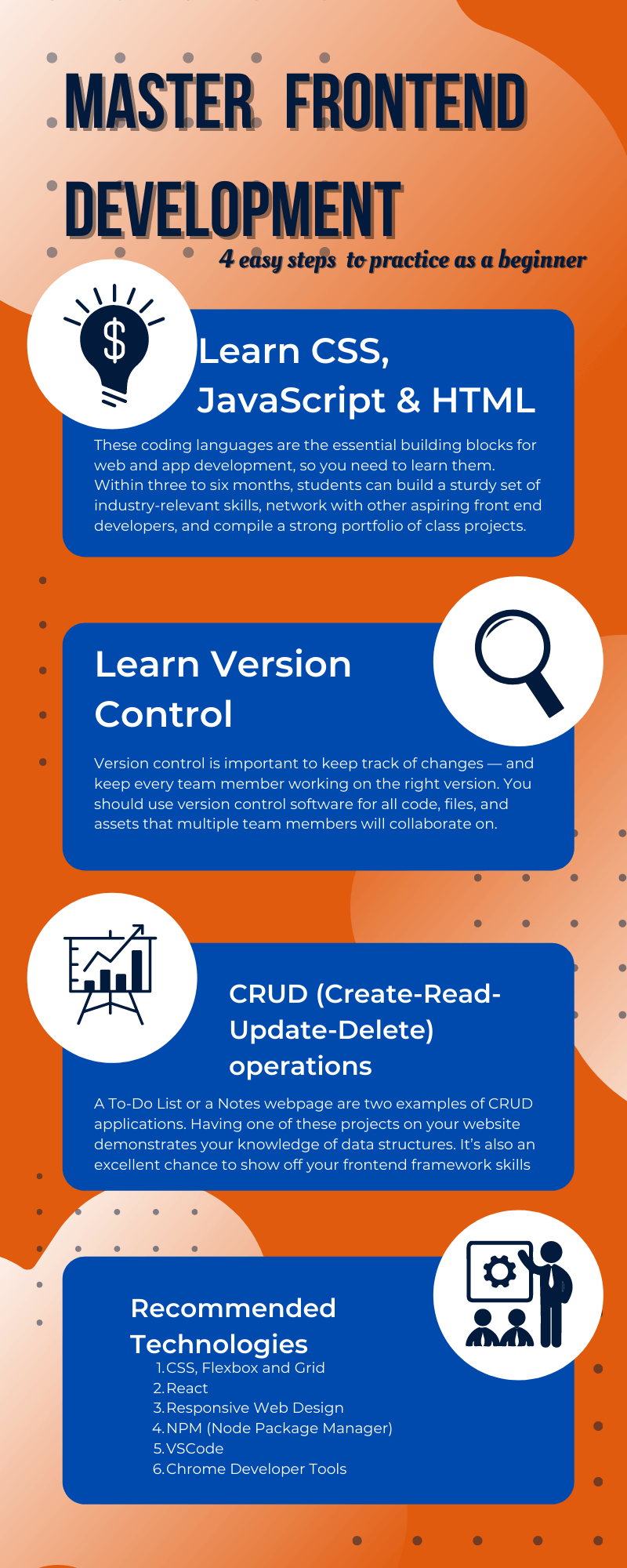 1. Simple Text Analyzer
At its most basic, text analyzers derive meaning from text by applying machine learning to conversations based on semantic connections to create interactive data visualizations. The goal is for a faster path to insight.
You can start this as your weekend project and then apply machine learning and deep learning to add more utilities such as tone, plagiarism, and grammatical mistakes.
So when a user comes and enters the text on the given web page, you can translate paragraphs in seconds with the power of AI. Other utilities include high CPC Keyword explorer to increase your ad revenue with high CPC Topics and keywords.
2. Notes Taking App
The CRUD apps require reusable components; it's good to develop them with a framework like React or Vue, depending on your experience level.
The notes taking app is important for personal data. A similar app is also called a to-do list, the simplest to make.
Many note-taking apps have over a million downloads on Google Play Store and are rated good. The most popular ones include Evernote: One of the most popular note-taking apps, OneNote, and Simplenote.
A landing page is another promising assignment you can make using HTML and CSS. Still, it requires a solid knowledge of these two building blocks by adding a footer and header, creating columns, and using CSS for color combinations, padding, margin, and space between sections, paragraphs, and boxes.
4. Restaurant Website
A simple two-page salon or restaurant website is good, to begin with, for your front-end development. Simply put, you can easily showcase your solid learning of HTML and CSS, constructing a captivating webpage for a restaurant.
5. Build a Clone of a Website
Building a website clone is an excellent method. With a clone website, you can apply what you have learned in front-end development and easily put into practice the fundamentals of page structure, colors, fonts, media, tables, and other design elements. To duplicate the original, go into as much detail as possible to get an idea of how to execute and bring the best out of it. It is best if you can choose a website that you appreciate and develop a clone of it. Skills Required: HTML, CSS & JavaScript
6. Build your own Portfolio Site
Building a personal portfolio website is the best thing, to begin with. You might begin by using your website as a resume. This means you can add details and clarify what you bring to the table by clearly laying out your past projects to display your expertise.
For this reason, many freelance web designers and developers have amazing websites! A simple yet drool-worthy website that one can't ignore without wanting to interact more with the web pages.
It is always good to have a lovely personal portfolio website before applying for any remote job.
Conclusion
Hope this article helps you in your front end web development project. Out of all of the above-given project ideas, it is recommended to begin with a Perfect Score Landing Page. Then you can make your portfolio site. To maintain the website with all the fast-loading elements and SEO inputs and all other interactive components in place, you'll need to apply your HTML, CSS, and JavaScript skills. Then proceed to clone a website that appeals to you. You can use web scrapers to download all the assets on websites.
Looking for developers? At Soft stings, we can help to organize a webpage with HTML, style its elements with CSS, and make the website interactive with JS.