Voice Search Optimization is essential.
Very essential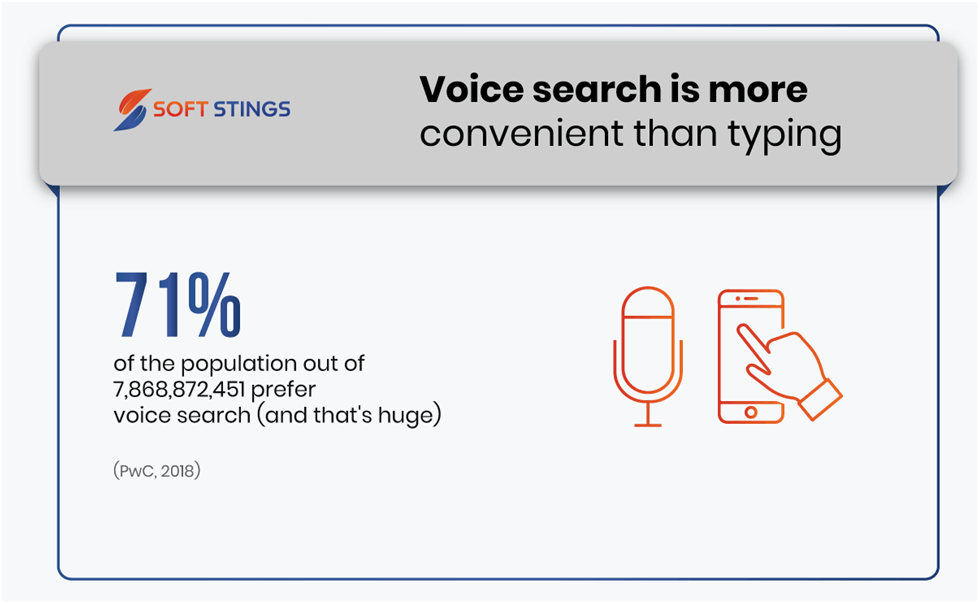 It's like taking the shortcut instead of choosing the long way to reach your destination!
Voice search sales have already reached over $19 billion by 2022, so why aren't you investing in voice search optimization for your business?
If not, you are surely missing a prime opportunity to earn huge revenue.
As google search by voice is increasing day by day
It has become necessary to optimize your site for voice search.
Otherwise, your website will be more dehydrated than the Gobi Desert. (Less traffic).
You are undoubtedly thinking about voice search optimization and how to do it.
In this blog, we will discuss some questions about voice search optimization.
Read on to get answers to your doubts.
Why Voice Search Is Important For Your SEO
Let's imagine you want to use Google to search for something like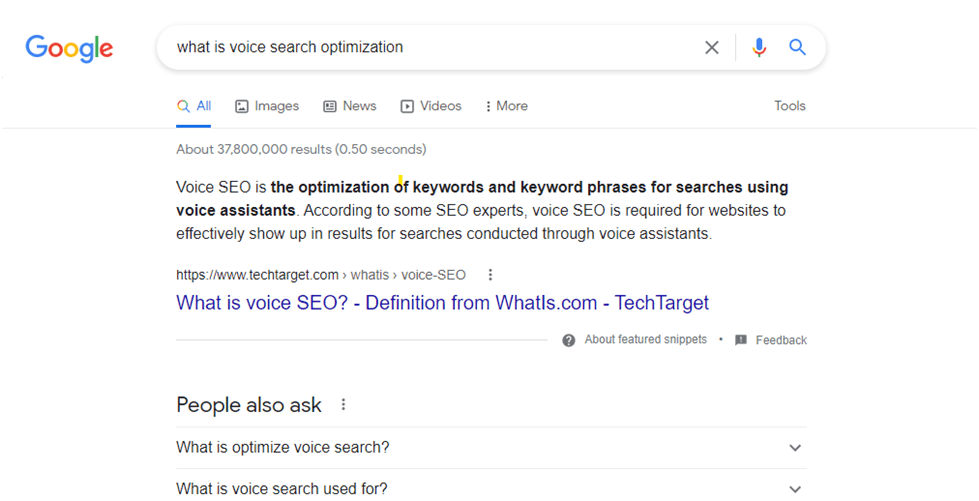 First, it understands what you want to know and then shows you the best outcomes related to your query.
However, how we conduct our search by entering it into the search engine differs significantly from how it is done by voice…
But the way we use the search engine when we type in our questions is very different from how we use it when we use voice search.
Furthermore, nobody wants to type a complete phrase or long-tail keywords at the same time, either.
However, using voice search is very different from using a keyboard.
For example,
If you're open to trying something new in the kitchen, your search could be like this

Voice search: "What are some of the finest supper dishes?" (Image)
When we search by voice, we are more conversational than when we enter our question, which is a keyword-based search.
The machine has a hard time understanding what we mean by the way we voice search. So many similar-sounding phrases were slithering around…
This results in making search engines better. As always, Google has led the way with essential updates like a hummingbird…
The emphasis on user experience has replaced keywords in SEO due to this upgrade and others that came before it.
And voice search has significantly contributed to this, shifting the emphasis away from keywords and onto the user experience.
How to Optimize Sites for Voice Search?
Voice search optimization is the process of optimizing a site for voice search.
It is a valuable asset to improve any site's ranking.
Here we'll discuss how to voice search-optimize any website.
In particular, we'll provide you with seven valuable suggestions for voice search optimization.
Let's begin straight now.
Longer Content Equals More Voice Search Traffic.
Brian Dean and Eric Van Buskirk surveyed 1 million websites in 2016 to determine the strategy behind first-ranking web pages.
And guess what? What do they conclude?
One of the main treasures after analyzing 1 million websites was the content's length.
And they found that the average word count of first-page Google result content is 1890 words long, which means the longer the content tends to rank higher in voice search Google results.
But what do you think? Will six-year-old research be effective in current SEO tactics, especially with the new algorithm updates?
To be clear, we don't think Google's voice algorithm has any sweet spot for long-form content.
However, this is just a game of numbers:
A page with more content than usual is more likely to answer a voice search query.
Maybe you do not know, but the voice search result page's word count is 2300 words longer! 
Write Content with Natural Language
Natural language is way more conversational than the language we use to write our content.
And the voice assistants also prefer natural language content to answer the queries of voice searchers exactly what they want.
Have you ever wondered why your voice search is more conversational? Then when do you type?
This means you have to write your content in the same way, which means in a conversational tone.
So whenever someone voice searches for their query…
…Google will find the answer in your content.
And if you use a robotic phrase like "How to cook pasta."
Then Google will never show your content in answer to a voice query.
Don't Ignore Long-Tail Keyword Content
 We don't know why most people avoid long-tail keywords.
Maybe because very few people type long-form keywords for their queries.
Although with the increase in voice searches, they don't know that the trend of using longer keywords is increasing too.
But we don't think optimizing a piece of content using long-tail keywords is necessary.
You only have to sprinkle some of the long-tail keywords in your content…
… And Google will find the keyword anywhere in your content and use it for voice search queries.
Create Content That Answers Your Audience's FAQs.
Obviously, we tend to use questions when we do voice searches.
And the great thing about Google is that it gives you a great insight into the questions people frequently search for.
You can easily use this information to create a valuable piece of content that answers those questions and gets a higher rank on Google's search page.
What's better than solving your audience's pain points by answering their questions?
And if you master the art of solving your target audience's queries or pain points through your content, no one can stop you from ranking crazily.
Claim Your Google My Business Listing
If you are running a business, your Google My Business listing is crucial to local SEO and voice search.
And your Google My Business listing must be super accurate, as Google wants super accurate information.
Because people often use voice searches to inquire about important details about your business, like contact numbers, opening hours, location, address, and other crucial details,
And Google receives this information by looking at your Google My Business listings…
This will give Google all the information it wants to know about your business, like when it opens, where it is, and much more.
Optimize for Featured Snippets
If you get into the featured snippet, it's like cracking the cheat code of voice search.
Do you know that 40.69% of the answers you get from voice searches often come from featured snippets?
For example, if you do a voice search for "Is ice water good for German Shepherds?" with Google.
And by looking at the answer, you will notice that Google just read the first result.
If your audience uses Alexa or Google Home for voice searches,
Then, it is even more important for you to be in the featured snippet.
If you are wondering why, so this is because these devices only give you one answer.
If you failed to rank in a featured snippet, you would be invisible on those devices.
Mobile Friendliness and Website Loading Time
Among all the elements mentioned above, having a mobile-friendly website and a fast website loading time is essential for SEO and voice search.
For example,
What do you want after a voice search for a query?
Exactly.
You desire a quicker outcome…
This is the reason why Google never seeds slow-loading websites.
Have you tested the speed of your website?
If not, you should review your website's speed and double-check if your website passes the test for mobile friendliness because these things will undermine your SEO voice search strategy to rank better.
Over time, voice search will become increasingly important, and you must ensure your website is optimized.